Hostage Hero is an infinite runner for mobile devices currently in development.
Click here to download the open beta
The player is running across the screen, going from room to room, dodging obstacles and shooting enemies. Each room is generated procedurally  so you never know what's up next!
There's a tutorial mode to help you learn the controls so don't worry!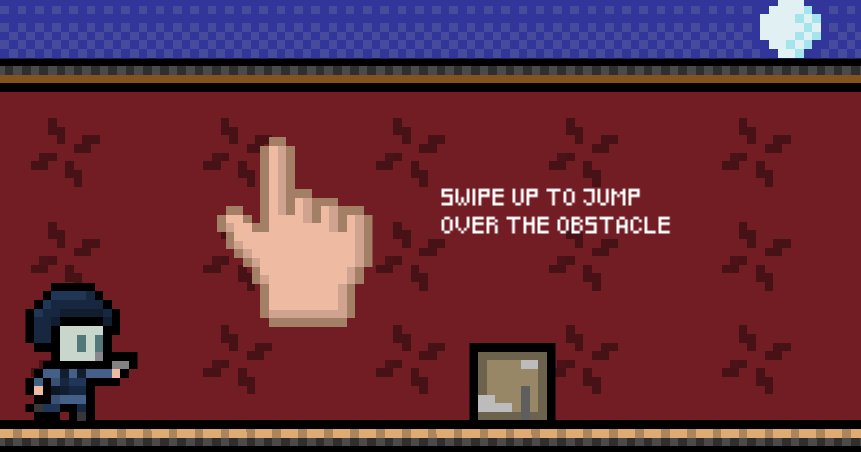 After a certain about of time, the player reaches an elevator where they move down to the floor below; each floor is more difficult than the last.
Hostage Hero will feature a VR mode! This mode will use gaze input so any VR box will be compatible.
The game features music from a couple of artists. Ozzed and Three Chain Links create creative commons music which has been a huge help for this project.
We're also proud to announce that Waterflame has allowed us to use a few of his songs in the game. You may recognise his music from games such as Castle Crashers, Geometry Dash, and more! Check him out here!
Click here for the latest tech demo
For more information, check out our twitter!
FAQ
Will the final release be free to play?
Yes! The game will be free to play with optional ads
How do the ads work?
We hate it when ads pop up without warning in games, so in Hostage Hero, all advertisements will be optional. If you choose to view an ad, you'll receive in game rewards such as double coins.
Will there be microtransactions in the game?
Yes. All items/upgrades in the game are purchased with coins which are obtained through gameplay. If you want more coins quickly, you'll be able to buy them.
I've found a bug in the game, what do I do?
If you come across a bug or issue, please contact us via out contacts page with as much information as you can give. We'll try our best to get the issue fixed for the next release.
Can I give other feedback?
Of course! We'd love to hear any feedback you have. This can be done through the contacts page